Nationwide Coverage
Plus, unbeatable local coverage you only get with us.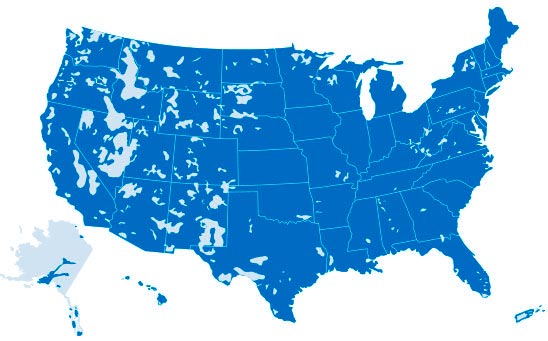 A network you can rely on
Our nationwide 4G LTE network provides you with reliable coverage with no roaming charges anywhere in the US.
---
Better Than You'd Expect
We're strategically placing towers to give you coverage like never before. Investing in a mobile network that will meet your needs now and into the future.
Questions?
We're here to help. Ask Away!
Want to know if you'll have coverage at your location, or if our coverage is really as awesome as we say? Send us a message!